Dating site vs Social Media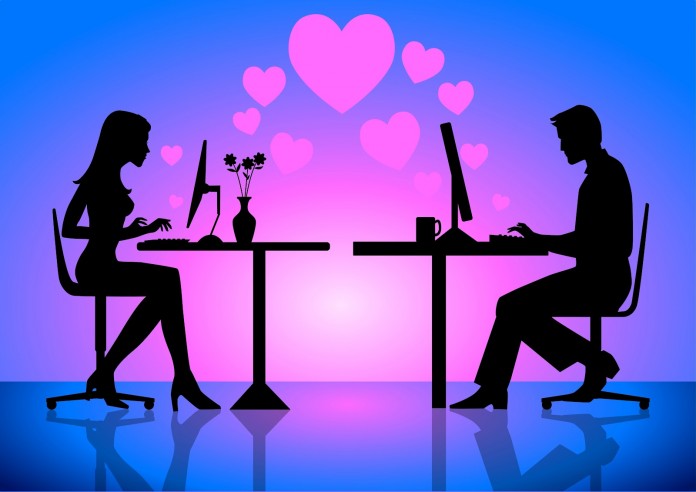 2018-01-18 12:05
№1 What we know about dating sites?
Probably, for today, the question "What is a dating site?" is one of the most urgent. And why? Because now you hear more and more about dating on the Internet...
Nowadays it is difficult to find a person who would never have visited various Internet portals, dating sites or social networks. Internet became a part of our everyday life and as a result, we started to use social networks to be and feel connected. The situation tremendously has changed, as if five years ago virtual communication was criticized by the older generation, now even elderly people try to keep pace with the times. Today it won't be a surprise if you meet people in the older age group who are using the various sites that provide the opportunity to make new acquaintances, sometimes the intention is to find old friends and sometimes to look for the second half.
Even if the Internet is a very popular thing among people of different age or nationality, we still tend to say that communication in real life is much healthier and better. But frankly speaking, Most of us had difficulties and faced various obstacles that made us feel uncomfortable or not completely secure about making acquaintances in the real life. Sometimes it is very difficult to find the courage and right words to start the communication with a girl or boy you have noticed in the cafe or somewhere else on the street. All of us had these awkward situations when we wanted to create an impression on the person we like but simply couldn't find the right way to express our thoughts. And when we suffer a defeat in our attempts it is harder and harder for us to meet new people in real life.
№2 How things have changed in last years
That is why people seek help in using the Internet. No matter if we use emails, different messaging programmes or social networks, we have the opportunity to think about our words. No one is rushing you and even if you have a tendency to blush or stumble while talking, on the Internet you are a master of your time. You can think carefully about the words you put in the message and now you have all the chances to impress the person you want to become your partner.
It is even hard to imagine that only two or three decades ago, the relations with a partner from a different country could be measured by years of correspondence and thousands of carefully stored postal envelopes with letters written by hand. Those things that were taking months or years are easy of access and take seconds in the 21st century.
We do not have to worry anymore if the post office has read the address of the recipient correctly if the sent it right away. All we do - write a message and look how it is downloading on the screen. That's it, the work is done, a simple press of the button and you are connected with thousands of new people.
Isn't it great? Isn't it something we were craving for so long? The easier path for finding new friends and soulmates is open. We just have to determine the purpose of our future communication and choose the right instruments for reaching the desired goal.
Virtual communication has a lot of advantages. But many of us are still hesitating or asking ourselves questions "Is it the right way to meet someone? Can it work for me the way it worked for others?" So as the conclusion many of us do not see the clear difference between a dating site and the social media.
Let's have a closer look at these questions. It will be useful to consider possible pluses and minuses of both social networks and dating websites. Let's start with the social network.
№3 Advantages of the social media
To date, access to social networks is almost 96% of the population of our planet. Scientists have calculated that the minimum time a user spends in a social network is about 3 hours a day. And it is considering that he visits his account at least twice a day. But frankly speaking, we open our social accounts much more often.
The social networks provide an opportunity to communicate with colleagues from work, relatives, and friends who live in different cities or even countries, as well as make new acquaintances.
The social networks can be used as a tool for self-development. Here you can watch educational movies, listen to good music, read interesting books, learn foreign languages. In social networks, we have an access to interesting groups you can join according to your own interests. At the same time, you can develop and master in things like fitness, you have tones of videos with fitness classes or with guitar lessons.
With the help of social networks, you can exchange lecture notes, assignments for laboratory work and other useful information. Also, there is the opportunity to join the community of certain subjects and study in detail questions on history or to improve your knowledge of a foreign language. All you have to do is just follow the suitable links. You can also participate in discussions of problem issues with other members of the group.
The social network is a platform for business development. Here you can advertise your online store, a web design studio or a language school. You can easily find new customers, multiply the loyalty of regular customers.
№4 Disadvantages of the social media
Everything looks perfect, but in spite of all good things, we can get from the networks they still have disadvantages.
Due to the abundance of an entertaining factor, the presence of superficial and often garbage information, the time spent in a social network is significantly increased. Such spend of time can adversely affect our health. At the same time, a large amount of information often tires our nervous system and overloads our brain.
The dependence on the Internet is a very urgent issue. More and more kids became dependent on internet and social networks. It has a harmful influence even from the scientific side. For example, at the time of checking social networks, the hormone oxytocin, which is responsible for feeling empathy, is more prominent.
The downside would be also that a person loses the skill of real communication. While having correspondence in social networks, people often do not follow the rules of grammar and punctuation, use lean vocabulary, emotions are replaced by icons.
By examining the social network we have a broader view of how we can be influenced by it. Also, the main factor is that - among all the abstracts we used to describe the positive sides of the social platforms, they all come to spreading fun and entertainment. And it is definitely not the outcome you wish to get while searching a partner and second half.
To sum up and make the constructive conclusion about disadvantages of the social network, it would be wise to mention the main factor that puts it in the second place after the dating sites - its carelessness. If men try to use even the most popular social networks in their attempts to find a match, in 95% they fail because of the non-seriousness of the ladies on such platforms. It often happens that when a man tries to add the lady to his circle of friends they do not get any response, as ladies have high ambitions and are not interested in any relations. Men often do not get answers from women on the social networks, as in most cases women have already formed the social circle they are constantly communicating with and as a result ladies do not pay attention to new visitors.
It is time to go back to the advantages and disadvantages of the dating websites.
№5 Obvious advantages of the dating sites
Today a path to family happiness seems completely different. Thanks to dating websites, the relationship status of "getting ready for a wedding" or "want to build a strong family" can be reached in a couple of weeks. Of course, at first, it sounds impossible, but if you get comments from those men or women who already found their second halves if you just hear the unbelievably magical stories, you immediately realize that miracles can happen. What is more, these miracles are true to life and occur more frequently.
It's no secret that it becomes more difficult to get acquainted with the age. At work we have, the settled circle of colleagues. We spend weekends in the company of our close friends or family. We become lazy and hardly overcome our fears to meet new people on the streets. People after 40 years think that they already have no chances to meet someone their age. In this case, the dating websites have a big base of clients of different age, and you can definitely find someone with similar interests and way of life according to the desired age. And what is more important, all the men and women sign up on the dating sites with already formed desires and serious intentions.
Dating websites provide you with availability at any time. Many people can not get acquainted with other because of the work schedule or busy tempo of life. Meanwhile, the online dating sites will not be imposed on you and take away the time that you have reserved for work or personal interests, you can always use them when it is convenient for you.
On the dating sites, you can set the necessary restrictions according to your own taste, it is possible to pick the partner by sex, age, socio-demographic indicators. The website will show you only those pretenders who are suitable for the filter conditions, and the "objectionable" people can be blacklisted.
Dating sites are convenient for those who are shy in real life and feel embarrassed by coming and meeting people live. Using online communication you can feel more relaxed and calm. You can more carefully think over the phrases you want to devote to the lady or man you like. Thanks to dating sites, you will have an incentive to improve your education, a desire to learn a new language will definitely wake in you. The dating website will provoke a desire to improve your appearance, will stimulate and set you on the right track. After starting communicating with a person from a different country the desire of self-development will definitely arise. Usually, it reveals in wanting to become more intelligent, read masterpieces of the classic literature, visit the theatre, galleries.
Another plus would be in the increasing your self-esteem. You will be surrounded by people with similar desires. So you know that you spend the time on communication for your own sake. The usage of a dating platform multiplies your chances to meet the right person greatly.
№6 Possible failures from the dating sites
Among minuses, you put the fact that sometimes the data in the profile is too general. Often the questionnaire does not contain practically any information on which it would be possible to draw at least some conclusions. As it is not enough to report only things like height, weight, hobby, sexual orientation. In the cases when men or women tell very little about themselves - the purpose of acquaintance is not clear. Also, it minimises your chances to find the suitable partner. Do not forget about the photo, as it will make any profile full and appealing.
Dispersion of attention is possible. On the dating site, you have men and women who came for a common reason, but because we know we are united by one purpose, not always we look attentively at the person, as we subsequently expect others have same purposes as we do. You have to be ready that sometimes the messages you get can be identical for many other pretenders, as they have been addressed to other people just to start acquaintance.
In the search for the ideal soulmate, people often get lost, do not pay much attention to the right people and often digress on beautiful profiles' photos. Before picking a partner try to get to know him or her better, do not rush before making a final decision. As it often happens that some great and kind-hearted people need time to show the true beauty of their inner world.
Another thing would be to meet in real life the person that looks different from the one you have pictured yourself while chatting. Such things were very common few years ago and caused the negative experience for a lot of men. But nowadays dating sites provide the clients with the video conversations in real time. You can see your partner by using the web camera and it will decrease any disappointments before the real meeting.
№7 Dating websites - your way to gain happiness in love
Despite possible negative outcomes, it is also worth remembering that on the dating websites anonymity of the email address or some personal data is number one priority. So you do not have to worry about hackers that appear on the social networks so often right now. You get guarantees from the dating site that your communication is safe and no one will steal your data or read your correspondence without your permission.
A dating site allows you to communicate with a person on absolutely any topic, to learn about each other from different sides. Even if some of your friends want to dissuade you from registering on such a website and call virtual communication a "cat in a poke", by saying, you never know who you actually communicate with - statistics show that a rather large percentage of users of professional dating websites find themselves a couple. And quite a high percentage have already built happy families after meeting each other in real life.
By defining the real purpose of these two simple but at the same time very multifunctional ways of communication, "social networks" and "dating websites" we can say that - people use social media primarily for fun, while on dating websites women are purposefully looking someone for happiness and serious relationships which will lead them to a build of a family and marriage.
Recollecting the cons of the outcomes of the social networks you realize that dating website are made with one purpose - help people to find their love and connect them even if your beloved lives in a different part of our big planet. Dating websites are created in order to unite lonely hearts. On the matching site, you can be sure that your request will be answered and your message will be replied. As women that sign to these sites are oriented to find their second half. They all have serious intentions and are not playing silly games to break mens' hearts.
If a person does not have a goal to get acquainted for romantic purposes or doesn't see himself or herself being involved in any dating, then it is better not to impose your communication, is not it? By choosing a dating website before any social network you protect yourself from the future failures of meeting a frivolous partner. Another important peculiarity that adds pluses to a basket under the name "dating website" is that you will have support from the administration of the website. You will be informed at any time you need and will be directed if you wish.
№8 Do not delay your chances to find the true love
The main thing is just not to delay the meeting with the person you like. As it often happens that men feel insecure about going to another country, but as practice shows, after meeting your beloved in the real life the chances of building a strong and happy couple rises tremendously. You have to understand that the conversation in the real life will bring you the emotions you are not able to experience only by chatting or seeing each other on the camera. Just imagine a romantic date in the beautiful restaurant, soft jazz is playing, two candles on the table are creating an unforgettable romantic light, you two holding each other's hands while drinking the exclusive red wine and even the air around is soaked with romantic mood. The situation is just perfect to get to know your partner better. You can see the one you love so close that you are even able to feel the smell of her sweet and wonderfully intoxicating perfume, see her body language, see the shine in her eyes. Isn't it the date you were imagining while writing the letters, or while corresponding in the chat?
Dates like that - are possible, all you have to do is to choose the dating website that will provide you the best service and will get you acquainted with the prettiest ladies from Russia and Ukraine. And it is not a secret the Russian or Ukrainian wife is the best wife ever. Women from these countries are intelligent, smart, kind-hearted and the best housewives ever. If you are tired of being lonely and sick of spending the evenings sitting by yourself in from of the computer, then you made the right decision picking our dating agency. You can say that considering the work we are providing we are the best online cupid-website.
№9 International website at your disposal
Our website is matchmaking service. We have profiles both Ukrainian and Russian ladies. All of them are truly seeking love and happiness. Women that have already determined their life position and most of all want to build happiness and marriage with a serious man. A family is the most important thing in the Ukrainian and Russian culture. Some ways it has historically occurred that women in these two countries put domestic happiness in the first place. If after reading this article you realize that we prize the same values and we match your desire in creating a long-term happiness with a woman that makes you feel beloved, then do not hesitate a minute and sign up on our dating website. Right after creating your profile - you start your journey in the universe of love.
Thanks to the dating site a person receives a lot of positive emotions and a higher chance to find the second half. Many of those who behave skeptically believe that on the dating site, you can get acquainted only for communication and correspondence. But the truth is that - except these two factors, dating websites are created with the purpose of helping lonely people to start love relationships, marriage and family. One the specialized dating site you meet the people that are joint by a common desire - find a true soulmate.
We can name pluses and minuses of either a dating site or a social network endlessly, the conclusion would be the same, the best place where you can find your love is a dating site.
By choosing us you choose your future happiness. Remember, everything is in your hands! "Out with the old in with the new" - our dating site will be your new beginning under the name Happiness.