Why do people choose Ukraine dating sites and who earns the money?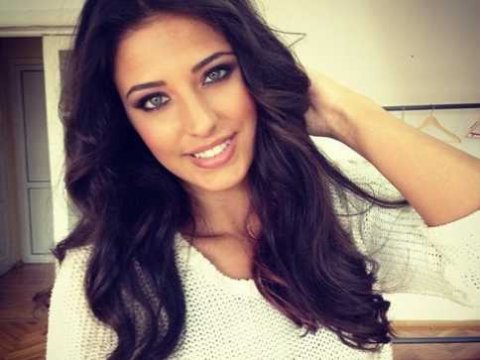 2015-09-14 03:18
Why do people choose Ukraine dating sites and who earns the money?
Nowadays we cannot imagine our life without a computer, the Internet and virtual communication. We participate in forums, communicate at social networks and dating sites. All these we do just trying to meet our match. What lies behind the spectacular headlines of dating sites and who is waiting for us behind the screen of our monitor?
Why does something force a person to go to a dating site? There are some reasons
Comfort. You are at home in your favorite chair with a cup of coffee, on yours territory, and thus safe. It will be easier to start a conversation, because people are more liberated on their territories. There is so called "comfort zone".
The breadth of communication. On dating sites you will find a huge number of people, both from Ukraine dating sites and from abroad. You can start acquaintance with several potential partners, and then narrow your circle of friends, and then to continue the acquaintance in real life. In addition, pre-dating sites allow to learn too much about person before dating in the real world and decide whether or not it waste your valuable time.

This method of dating and starting a family has, of course, obvious advantages. There are enough disadvantages for starting to treat this method of dating with suspicion and caution, because not all of them are pursuing "clean" and bright dreams. This is a blind play. You will never know who will be under the "guise", so often such meetings in reality end up in disappointment.
So, who will get the money from Ukraine dating sites?
Technically, the process involves three parties - users, owners of the dating service, Ukrainian dating site owners. People go to a dating site, and they register in a single service. Users create profiles; acquired all paid services and provide the main income for the owners of the service and the site. The owners of dating services provide technical and legal support to ensure the acceptance of payments in several ways, including SMS, conduct moderation and customer support.
The owners of the dating sites are engaged only in support of their brand name (name of the dating site and domain), they obtain from payments up to 50% or more, they always receive 100% of money for the advertising on their dating sites. Thus, the owners of the Ukraine dating sites do the easiest work, but at the same time the most lucrative one in the process. All his people are always stay with one dating site, providing the popularization of the project. For creating a dating site, which will bring a steady income to the owner, you just need to follow some steps:
to ask for request to connect and create a new site;
wait for the approval of the system integrators and administration;
to carry out the connection and install the site, customize the design;
to bring to the audience information about new and wonderful project – your Ukraine dating site;
to send e-mail address of your dating site and make the information about it in the catalogs;
proceed with the management of financial flows of your dating site;
and other actions.
We provide our customers with full assistance at all stages of your project. Any person without knowledge of connection and starting a full-fledged online Ukraine dating site by himself may take a few months troubles and cannot get anything at all. With us to make your site well-known – it is two weeks work.
Of course, there are many pros and cons when we are talking about dating online, but one thing we cannot deny – is the fact that many happy couples and like-minded marriages are formed after such dating. After all, in real life, you can meet a cheater, swindler, or just get disappointed in a person over time.