What types of ladies tend to betrayal?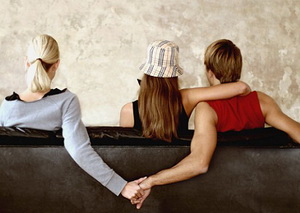 2015-06-22 00:00
It is assumed that men cheat more than women do. But it can be that, the one who leaves the family, is a woman. All the men who set out to find the woman of their dreams think how to choose a girl who will not cheat. It is estimated that Ukrainian and Russian women are modest and devoted. But sometimes exceptions take place. The addiction to cheat does not depend on education or nationality.
Beautiful Russian women are not certainly cheaters.
It is also assumed that beautiful and popular girl betray more often than others. But it is not confirmed in practice. It depends on the character of the girl. In correspondence with Russian mature women is quite possible to find out the main features of their characters. It becomes clear from her interests, hobbies, attitude to life.
Strong women are not constant
Recently, however, a group of researches were conducted an anonymous survey of more than 1,500 people, the result of which was just amazing. The results say that they tend to cheat depends not on gender, but on the strength or weakness of personality traits. However, the force of personality was directly linked not only with the possibility of reaching the top rung of the social ladder, but also with a penchant for betrayal. This is not about Russian mature women who are really strong persons.
Strong people who crave for a public recognition and general attention are the most prone to cheat. Such people more than others achieve in business and life in general. Apparently, it is linked to a large number of cheatings among famous people. The more a woman independent materially and less depends on men, the more she tends to betray.
Mature women want a permanent relationship
It is unlikely that a mature woman will cheat to her husband. They are ready for a serious relationship. Even if these girls have the status of a businessperson and have a strong character, they are mature enough to have a reliable continuous rearward.
Based on the foregoing we can conclude that the characters of Russian mature women affect to their penchant for treachery. To avoid suffering in the future, choose the girl carefully. Love knows no barriers, but you need to stay in reality and make the future life together pleasant and passionate for both of you.