What if her mother is against your relationship?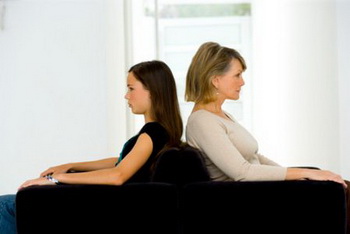 2015-07-05 23:02
You are handsome men with good manners and well-paid job, but her mother is still against your relationship? It's a typical situation. But sometimes it might be a real problem, especially if you are dating a girl from Eastern Europe. The point is that in Russia, girl emotionally depends on her parents very much. In most cases she lives in their house and gets cash from them, so she must respect and take into consideration parent's point of view. If you have serious intentions, you should do your best to make her mother accept you.
Why her mother is against your relationship?
If you were even a Prince Charming, her mother is always scary that you are going to steal her little princess and lock her in a high tower, so she would never see her again. These reasons are often connected with mother's protective instincts, not with your personality:
She might heard about someone's bad experience in dating foreigners;
She might afraid to lose control on her daughter;
She might think her daughter worth someone's better than you;
She might think that you are not serious and you can break her daughter's heart;
What should you do to make her mother change her opinion?
Make her mom's feel important. You may ask her some advices, even if you really don't need them. If she does not speak English, you may take a translator with you. It will show that you are interested in communication to her.
You suppose to make her sure in all possible ways that she won't lose her daughter. In a case you gonna live together or get marry your Russian girl, would have enough time to speak on Skype or visit her mom any time she wants. Bring your prospective mother-in-law a small present. Don't forget that your Russian girlfriend's mother is a woman too. You can send her flowers or some sweets. It's better first to find out, what does she prefer.
Find some support. As many people on your side as much positive recommendation you have. Try to impress all your girl's friends and relatives.
Make your girl happy. For all parents the happiness and safety of their children is the main goal in life. If the man tries his best to make his women happy, her mum will appreciate this. Maybe it would take some time. But she certainly will.