Wedding photo shoot ideas and details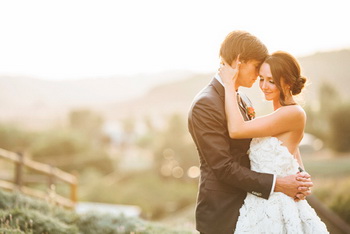 2015-07-05 23:04
Dating Russian girl, almost every man might be dreaming about wedding bells in the nearest future. Eventually, the date is fixed. So, the best wedding photographer is needed. Choosing a person who will be responsible for the pictures, one shouldn't rely on his friend's taste. You may not like the photographer's style, which is good for others. It's better to provide photographer with some of your ideas, yet leave him enough room for creativity.
Before the ceremony
There are a lot of moments bride and groom want to catch getting ready for the ceremony. The photographer usually captures bride buttoning her wedding gown or putting on makeup. Bridesmaids take part in the photo shoot fastening bride's necklace or fixing her up with the dress. Another thing, commonly taken for a shot, is groom fastening his tie, hugging his parents, etc.
At the ceremony
Ceremony site is used for the most formal photo shots (if you are eager to make them funny, you are welcome, then). Here are some of "must be" for such pictures:
parents and grandparents are taking their seats
bride is walking to the altar together with her father
groom is waiting for bride
bride and groom are exchanging the rings
newly weds are kissing each other
Posed wedding photos, Russian girls love them too much.
It's the best part of wedding photo shoot to show newlyweds' individuality. If you need a couple of ideas, here you are.
Use the door so that groom and bride are separated with it. They may touch one another's hands, send their kisses, or laugh looking into the camera. Another brilliant idea is parents' wedding photos or comic signs in bride's hands. Groom and some guests can hold funny plates either. Do you like journeys? Highways are so romantic and give the photographer perfect opportunities for the brightest shots. The young couple may seat or even lie down on the road (just watch the traffic not to run over you).
Dating Russian girl, her fiancé can have a bit different point of view of some issues. It often refers to the wedding ceremony or details of photo shoot. It's really important to be attentive to your partner's wishes. Whatever you choose for your wedding pictures, they must express love, joy and support.