Top 5 Mistakes Foreigners make while Dating Ukrainian Women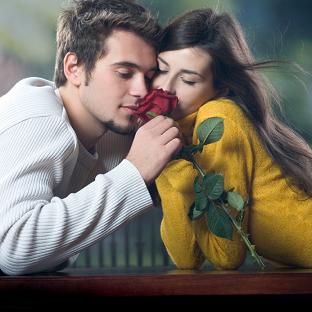 2015-08-27 00:00
Many foreigners are convinced that Russian dating is gorgeous experience. While communicating with them one can understand that they are not only a beautiful but also very smart. They can easily sustain a conversation on various themes. To start Russian dating you should know how to interact with them correctly. Before staring a conversation with a girl it is better to read about Ukraine, its culture and history. Remember that Ukrainian women do not like dull men who cannot even say where their homeland is situated.
Dating Ukrainian ladies will make your heart thump but if you think that all you have to do to cast a spell over those women is to behave the same way you would behave in your home country, you are not right.
So if you are fond of Ukrainian women you should be aware of basic mistakes, which you can made while Russian dating girls online. Study this list carefully and you will get a chance to find a key to your girlfriend`s heart.
Stop-list for Russian Dating
You show no interest in your girlfriend`s cultural background. To be curious for cultural background of a Ukrainian girl is very important issue if you really want to build serious relationships with her. Show her that her homeland is an interesting country for you. Ask her about the Ukrainian traditions and tell her what you already know about this country. You will surely impress your potential bride if you write her several phrases in Ukrainian language. In such a way you will show her a respect to the Ukrainian nation the part of which she is. Do not be ignorant foreigner!
You fall in love with her only after having seen her photo. You will make a mistake if you fall in love with woman only having communicated with her online. She can look gorgeous on a photo of her profile but you want be able to get to know her inner world after having exchanged several messages. Remember that a picture doesn't reveal her personality, her values and her beliefs. You can think about serious relationships only after meeting your potential bride in person.
Your strong point is your money. Who hasn`t heard a myth that Russian dating ladies want to marry a foreigner because of his fortune? This stereotype makes the men from other countries cautious towards the females who are from Ukraine. Do not forget that in each country there are some women who want from their future husband only his money. So the possibility to marry such a girl in your homeland is as high as in Ukraine. Russian dating women try to be independent that is why they work and earn for living. Some women have higher salaries than men that is why such fears are groundless. So do not try to impress her with your money as you may offend her. By boasting of your fortune you will only attract gold diggers.
You use Russian dating to search for a housewife. If you are searching a woman who will do everything for you and you will lie on a sofa do not get acquainted with Ukrainian girls. The women in Ukraine are already tired to be everything at home: housemaid, cook etc. There are few men who help their wives about the house that is why they are fed up with this every day routine. Ukrainian women aware of the average Western woman`s style of life and, of course, they want to lead the same life.
You consider yourself to be a hero because you save a poor girl. A lot of foreigners think that living in such a country as Ukraine is a real torture. But it is not so! Of course, the economic development of many other European countries is higher than of Ukraine but there are still a lot of people that are content with their position in society as well as with their earnings. So the majority of Ukrainian women do not need to be rescued. Do not even give her a hint that you are superior to her and lives in more civilized country. It may be very offensive.
Consider these tips and you will be able to start Russian dating successfully!