Top 5 Korean Dating Sites for Foreigners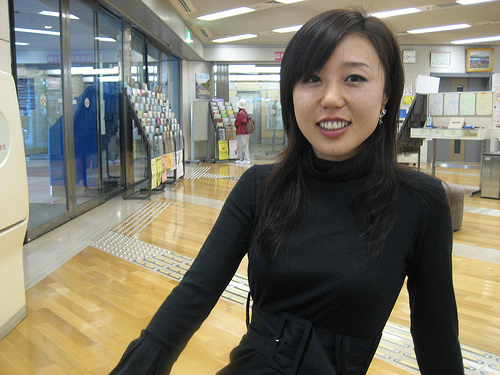 2015-09-14 02:37
Korean ladies attract foreigners from around the world by their beauty, inscrutability and exotic appearance. The Korean women are devoted life partners therefore they are ideal wives for those men who are eager to build happy family.
It is quite difficult to meet a Korean girl on the street while walking in your native town that is why a lot of foreigners are looking for their future bright on the Korean dating sites. These services are convenient to use and you can be sure that you will find your perfect match within a limited period of time. Here you can find the list of several Korean dating sites the quality of which were approved by millions of happy foreigners who had found their better halves with the help of them.
To begin with, it is essential to describe the general concept and strategy of the Korean dating sites.
Payment. Most Korean dating sites are free of charge. But if you have a free account the ability to connect with girls is limited. On such a condition, it is quite difficult to find your bride quickly as there a lot of rivals who have so to say unlimited "pro accounts". On the contrary, Korean girls do not pay for online dating services as they do not search but are being searched by the men. If you pay only for a monthly membership your chances to find a girl will increase enormously. So do not save money if you want to find the true love.
There is one disadvantage of Korean dating sites: they have chatting interfaces that are inconvenient to use. When you got acquainted with a girl on a site it is better to ask her to start the communication with the help of other chatting programs like MSN, Yahoo or Google. And, of course, after chatting you should speak with a girl via Skype.
So, the best Korean dating sites are the following.
Korean Cupid
Korean Cupid is very convenient website for getting to know smart and interesting Korean girls. Moreover, with the help of this site you will be able to communicate with people of different Asian nationalities and learn the fascinating facts about their culture. The website has a number of useful functions such as private mail, instant and video chat.
As it was mentioned above, while using this service you can write only to a limited number of people until you upgrade your account. But the payment for monthly memberships is not very high, so Korean dating sites worth it.
You can also follow the easier way. Even with a free account you can see the profile details of a girl you would like to meet. Very often the users write there their contacts such as Skype logins etc. You can venture to write to the girl you like with the help of this service. There are chances that she will get interested and answer you.
Badoo
Badoo is extremely popular dating site and also the world's fastest growing social network. This site is designed not only for Korean dating site people but for all those who are interested in finding their love with the help of internet. In spite of the fact that Badoo doesn`t concentrate on Korean girls there is a great number of profiles created by the women of this nationality.
The site has a handy interface with the help of which you can limit the search to the girls who have the same country of origin. In your case it is
North or South Korea.
It is free to use, but a number of girls you can contact in a day is limited in this case. If you want to talk with more girls, you have to pay for upgraded features.
Ublove
UBLove.com is extremely popular international dating community which focuses on helping its members find a Korean girl for different purposes such as friendship, dating or romance. The website offers a great range of free services the most popular of which is online chat. The main advantage of this dating site is that it is operated by the Korean company. For this reason, the number of Korean girls who use this platform is higher than of other Asian women who are lso searching a life partner.
Asiandating
This Korean dating site was established ten years ago. The main advantage of this community is that it guarantees that only qualified authentic people can become its members. Therefore you can be sure that there are no scammers using this site. One more convenience is that your dialogue during the chat will be translated automatically so there is no need to be afraid of the language barrier. Moreover, a lot of Korean girls have fluent English that is why there won`t be difficulties in understanding each other even without a translator.
Plenty of Fish
As this dating site is absolutely free more than 1,5 million of people use it to find interesting people to communicate or have serious relationships with. Moreover, you can share your dating experience and ask for advice with the help of this platform.