The most romantic stories of celebrity couples dating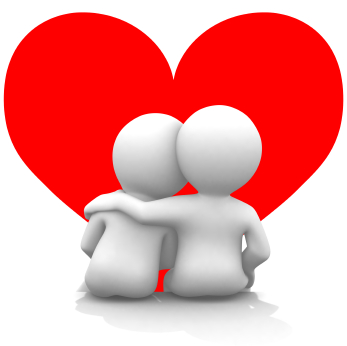 2015-08-25 11:24
Romance accompanies relationship of people in love from the moment of the first sight. Sometimes it happens in the ordinary way, but usually it seems to be a fairy tale. Here you can read about the most interesting and romantic love stories of famous couples.
Will Smith and Jada Pinkett Smith
In 1990, Will Smith was on the shooting playground of the sitcom "The Fresh Prince of Bel-Air" and did not suspect that he will meet the love of his life.
His future wife Jada Pinkett auditioned for the role of the protagonist's girlfriend, which, of course, Will was playing.
Even though she didn't receive that role, fate has prepared for her the more important gift. Will and Jada quickly became good friends.
When Will was divorceв from his first wife, Jada supported him and did not let him give up. Actor appreciated Jada's care and looked at her in another way. Seven years later they married, marking the event with a luxurious wedding ceremony.
"We are constantly surprised by each other," - explains Jada Pinkett Smith. It is the secret of her happy marriage.
Michael Douglas and Catherine Zeta-Jones
Michael Douglas met the beautiful Catherine Zeta-Jones at the film festival in France and fell in love with her at the first sight. He said without any uneasiness that he would like to be the father of her children. The actor realized that he had spoiled the first impression, and did his best to fix the situation – he sent his future wife a bouquet of magnificent roses and a note with his apologies. That was the beginning of their love story. They started kind of Russia Ukraine dating several months later and got married in 2000.
Later, Zeta-Jones admitted in an interview that she fell in love with her future husband at the drop of a hat. Despite the age difference of twenty-five years, Michael Douglas and Catherine Zeta-Jones are happily married for twelve years and bringing up two children.
Even serious disease couldn't take them apart – when Douglas was fighting throat cancer in 2010, Catherine didn't leave her husband for a second and after his recovery Michael admitted that a terrible illness had made them even closer to each other.
Barack Obama and Michelle Obama
It's hard to believe, but once the current US President Barack Obama was subordinate to his wife. The couple met in 1989, when Michelle Robinson, barely finished her first year in a law office in Chicago and became the head of a young trainee.
Barack Obama was a first-year student at Harvard Law School; he was only twenty-seven years old. Michelle was twenty-five and she had already finished that school and devoted herself to her career entirely. She wasn't interested in her colleagues, especially in a smoothly combed trainee lawyer who, according to her words, could convince anyone of anything with his folding speeches.
US first lady changed her mind when Barack Obama took her for his own speech at a public meeting in a Chicago church. Michelle was impressed by the enthusiasm with which her future husband was speaking. Soon the couple began to date.
After four years of their relationship, Michelle and Obama were seating in the restaurant and had a row. The quarrel ended with an engagement ring inside the dessert. They are happy together for 22 years.
Gwyneth Paltrow and Chris Martin
The actress and "Oscar" winner Gwyneth Paltrow met her future husband, Coldplay front man Chris Martin on the backstage of his concert in October 2002. She had buried her father just three weeks before this meeting and start of sort of Russia Ukraine dating style with hot nights and expensive moves.
Needless to say that Gwyneth grieved the loss. Even though at that time among her admirers were such famous bachelors as, Brad Pitt and Ben Affleck, she chose a simple guy, musician Chris Martin, who helped her to cope with depression.
It is worth saying that at the moment when the couple met, Coldplay was a little-known British band. Martin won the famous actress by writing for her romantic ballad "Fix You".
One year later, Chris and Gwyneth got married and sometime later became parents. The couple has two children - daughter Apple and son Moses.
Katy Perry and Russell Brand
One of the most outstanding celebrity couple met in 2008 on the set of the MTV Video Music Awards ceremony. Organizers of the event filmed several short videos, station breaks.
In one of these videos leading roles were got by Russell Brand and Katy Perry. According to the scenario they were kissing passionately. Their love story, that continues till now, had started with that kiss…
However, the couple started Russia Ukraine dating only a year after, because in 2008, Katy had a relationship with a musician Trevi McCoy. In October 2010, Katy Perry and Russell Brand got married in India - it was symbolic because Brand had proposed to his future wife there.
Later, Russell confessed in an interview that he fell in love with his wife at first sight: "I immediately realized that it was a brain concussion or love."