10 best dating sites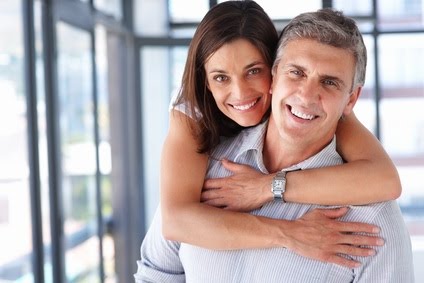 2015-09-14 02:58
"In Ukraine, free Russian dating site Topface has a proportion 95 to 5 of male to female. And foreign men so actively are looking for girls from Ukraine and Russia, they set records for the number of likes per day, 10,000 likes a day are not a problem for the foreigners", - Dmitry Filatov, the founder of the Topface free dating site, says this to "The Village" magazine. "Do you want to travel around the world? That's why you should be my wife" - an Ukrainian woman shares her impressions from the first meeting on the dating site with the Brazilian.
As for other nations – there are some differences. For example, In France people are still trying to overcome the barrier of contempt for the services which provide online-dating sites. In Muslim countries, where society and all citizens hate and contempt free Russian dating sites or dating sites at all, girls are registered under the names of the men, and then tell the truth to their partner but just during their personal correspondence. And in India, still nine out of ten marriages are performed with the help of parents who placed the ad to find the best partner for their child. "The Village" magazine noticed in which ways all free dating sites work in different countries out. So we collected top 10 best dating sites from Russia and Ukraine.
Russia
One of the 10 best online dating sites during last few years remains Mamba.ru (a.k.a. Wamba.com). The site is often criticized for the presence of prostitutes, and in 2012 the company decided to remove the column "sex" from the purpose of dating. But then it began the outflow of users, and a year later the column was brought back. "We found out, that everybody wants to have sex, even if users did not indicate this. This column was a highlight, without it was boring and sickly ", - said Andrew Bronetsky, the head of "The Village" magazine.
Despite the fact that the service interface looks outdated, well-known brand attracts new users. It's so difficult to break into the market new site: it is necessary to collect a large database of people but it is expensive.
Project "Topface" is managed to attract an audience due to loopholes in Facebook, VKontakte, thanks to which users can receive invitations to be friends and use the viral effect. Fotostrana.ru, one of the market leaders in the number of users, according to the rating of "LiveInternet", uses game mechanics: girls come to feed the pets (such as Tamagotchi), and boys start to get acquainted with them.
Recently, in among free Russian dating sites was introduced the project "Pure" – all users don't need to hide their dating purposes. "Any dating service - it is about a serious relationship. In any case, we say that when women come to us, "- explains Sergei Sigita, the head of service of anonymous calls. "Men are driven by sexual interest, women – by a vital cyclical." Russian online services attract attention - they choose the most unexpected photographs for dating sites, and give you some tips on how to get an acquaintance with Russian women.
Ukraine
Online dating is an opportunity to present your photos, keep a diary. When viewing other people's profiles, easily find a suitable interlocutor with whom you have much in common and identical purposes.
Dating online - it is easy. And nobody knows, that is the result of your correspondence - perhaps you will have a new friend. You'll find a life partner, or is it your new colleague. Having a correspondence on free Russian dating sites as well as Ukrainian Love.ua, you can easily arrange the real meeting at a time which is convenient to both of you. And continue your communication in a cafe. Dating site offers free use of the large base of users. It can give you such services as raising the profiles listed, free "Advanced search" and other services for the most effective dating and socializing with new friends. Enjoy your acquaintances and interesting communication.
Top 5 best free Russian dating sites and apps
International Single Girls
International Single Girls is a premium free online dating site. The website has been verified as secure by GoDaddy. All information you submit through the site is kept strictly confidential and not distributed to any other organization. If you want to browse the profiles of thousands of beautiful women, many of whom hail from Russian and Eastern Europe, this is the dating website for you.
Pros:
Free to sign up;
Secure;
Thousands of female users;
Website is easy to navigate;
Fun way to meet women from around the world
Cons:
Some ladies have profiles that are too beautiful to be believed, with model headshots that may have been retouched
International-Single-Girls.com may terminate your membership at any time, for any reason
International-Single-Girls.com reserves the right to restrict the number of emails you sent to a match within a 24-hour period
Does not appear to have a companion app at this time
AmoLatina
AmoLatina is a dating app that lets you find beautiful women from countries like Brazil, Colombia, Costa Rica, and elsewhere in Latin America. It differs from usual free Russian dating sites. This app lets you check out users profiles, photos, and interviews, all for free. You can choose to engage with your potential dates via email, text chat, or video chat. If you love fiery latinas, this is the app for you.
Pros:
Maintain a contact list with your preferred ladies;
Multiple ways to communicate;
Free to download;
Beautiful users
Cons:
Not available for iOS at this time;
Free to download and browse, but communication requires credits;
Real time chat can be buggy;
Some users have reported crashes
Wamba
Another one top dating site is Wamba. It isn't strictly an free Russian dating site, but it's a great choice for users who can't decide between seeking love abroad, or finding someone more domestic. Wamba's user base includes 24 million across 15 different countries, speaking 17 languages. If you're looking for a diverse array of people to date, Wamba is a great choice to try out.
Pros:
Free download;
Many countries represented;
Easy to browse;
Fun way to meet friends, lovers, or long-term partners
Cons:
Some users have reported issues with the app recognizing their phone number;
Some users say it takes too long to get a photo approved;
Search filtering could be more robust;
It's hard to delete account;
AnastasiaDate
AnastasiaDate is a free Russian dating site that focuses on introducing its users to beautiful women from Ukraine, Russia, and Eastern Europe. If you have family ties to those regions, or you have always been fascinated by that region of the world, this free dating site will definitely appeal to you. The interface is great, and there appear to be many beautiful women with profiles on this app. If you want to say "Privet" to a beautiful lady from Russian or Eastern Europe, this is the dating app for you.
Pros:
Attractive interface;
Large pool of users;
Communicate with potential matches via e-mail or real-time text chat;
Detailed profiles
Cons:
Free to download and browse, but communication requires credits;
Real time chat can be buggy;
Some users have reported crashes;
Some users feel the app has a "scammy" vibe
AsianDate
AsianDate has a free Russian dating site option that lets you meet women from Russia, China, the Philippines, Thailand, Vietnam, and other countries in Asia. If you have family ties to Asia, or are just a fan of Asian culture, this dating app can help put you in touch with matches that are perfect for you.
AsianDate notes that their online dating service does not tolerate any scam activity by their members. They have an anti-scam policy in place, and it is easy for users to report abuse. This gives users great peace of mind and makes AsianDate a member of our top 10 free online dating sites.
Pros:
Communicate via e-mail or live, real-time text chat;
Browse profiles, photos, and interviews for free;
Video chat through CamShare;
Only requires Android 2.3 and up;
Cons:
Only appeals to a very specific type of user;
Users have reported freezes;
Credit system a turn-off for some users;
At least one user claims to have spotted a profile with a woman wearing a wedding ring