Hollywood stars and celebrities are seeking their love on dating sites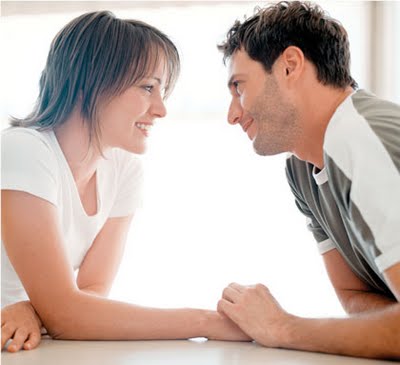 2015-08-26 00:00
The huge industry of online-dating sites has involved into its nets not only ordinary people from different countries but also celebrities who are well-known worldwide. Some stars are bored by meeting the other celebrities that is why they are seeking new emotions and experience somewhere else. For this purpose a great many of famous people use a special mobile Ukraine dating website app Tinder that has become very popular recently.
Paris Hilton
One of the celebrities who have recently registered her profile with the help of this app is a socialite and businesswoman Paris Hilton. This spectacular woman had a lot of affairs with influential and famous men such as Stavros Spyros Niarchos and Paris Latsis (with the later she was even engaged). Paris Hilton also dated the Pamela Anderson`s ex-husband, a professional poker player – Rick Salomon, and had the relationship with a singer Nick Carter (ex-member of the popular music band Backstreet Boys).
Nobody of these men has won her heart that is why 34-year old Paris Hilton is seeking her love online.
So how can one catch the fancy of this "iron lady". Here some tips:
to speak with her about cryopreservation (it is well-known that Paris Hilton wants to be frozen after death)
to communicate about pets, especially about small dogs ( this extraordinary woman has two Chihuahuas);
do not speak about money she could inherit from her grandfather;
be confident, funny and self-assure.
Hilary Duff
Hilary Duff is well-known Hollywood actress who played in a lot of typical American comedies like "Cinderella`s story" and "Cheaper by the Dozens". She also uses Tinder. In 2014 Hilary divorced her husband a hockey-player Mike Cormie and from that time she didn`t have any serious relationships and affairs.
"It is absolute truth, I registered my profile on Tinder", - a 27-year-old Hilary Duff confesses. – At first, it was like a joke for me. I used to get acquainted with people on my work and never had so to say "blind dates". I prefer only serious relationships. But what I lose by trying such a way of finding my better half? I communicated with a lot of smart and interesting people on Tinder and I think the chances to find the love online are quiet high".
How can you catch the fancy of this young and pretty woman? Here are some tips.
You should have a good look and have a good sense of humor. Hilary doesn't like those men who prone to narcissism. "I do not like when young guys posted their photos with nude torsos in social networks. It is ugly, I think, - the actress commented. – The appearance is important, but I pay a lot of attention to the information a person has written in his profile. I like when I can find there something funny and interesting".
Nana Meriwether
Nana Meriwether became an American beauty queen in 2012. This Afro-American 27-year-old woman also seeks her love on ukraine dating website sites. "Even the beauty queens might be lonely", - the girl says who registered her profile on Tinder in April 2015. She considers that for people who live in megalopolises such apps or ukraine dating website sites are a good opportunity to meet someone even if you have little free time.
Tips for attracting Nana Meriwether`s attention
This girl likes to spend her time while interacting with guys on Tinder merrily. Therefore you should amuse her and show that you have a good sense of humor. If you want date this gorgeous woman you should also consider the fact that her height is 182 cm.
Linsey Lohan­­­
On Ukraine dating website sites you can also meet such a famous actress as Lindsey Lohan. This pretty girl stared in such comedies as "Lust my Luck" and "Scary woman5". The actress is famous also by her scandalous nature; she has a lot of problems with law. Now she is 28 years old and when she was much younger the actress suffered from alcohol dependence and drug abuse. But now she is more mature and is ready to have serious relationships. If her past sins do not embarrass you, then it is also necessary to remember that Lindsey Lohan is bisexual.
The first reaction of an ordinary person after finding a celebrity on a Ukraine dating website is predictable. They cannot believe that this profile is real.
"It is so funny. All guys ask me: "Is you real?"" - Nana Meriwether says.
But soon this problem will be solved: the administration of Tinder promised that all celebrities'` accounts will be verified.