Four things you should do to improve your profile on a girls dating site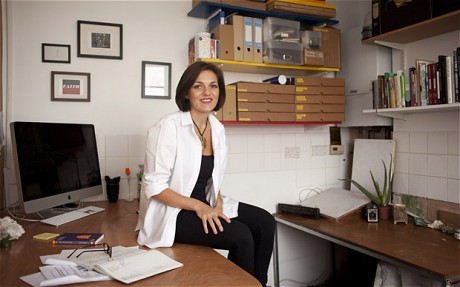 2015-09-14 02:18
While searching your beloved person on girls dating sites you can find a lot of uninteresting and banal profiles that wouldn`t inspire you to write this man or woman. There are millions of people registered on online girls dating sites but there are few accounts that distinguish themselves from this great amount. If you have such a blur profile you are unlikely to be written by someone. Girls dating could be closed for you, in this case.
That is why you should consider the following tips that will help to improve your profile and make it as bright and interesting as possible.
The less words the better
Remember that it is not advisable to write all the personal information in your profile. Statistics shows that a shorter profile receives more responses. When you want to describe your personality in details reveal this info in a personal journal. There you can write about your life expectations, believes, hobbies, credos etc. Remember people have very little time that is why they are in a constant rush. If someone scrolls down and notices a long-winded profile, it's likely that they'll think, "Next one!"
So the best principle according to which you should organize you profile`s information is minimalism. Drop the long sentences and descriptions and remember that you shouldn't reveal all your personal information at once. Girls dating, especially online, is about getting to know each other bit by bit. You should include the information in your profile which will encourage other user to get to know you better.
Do not use the Cliché's
Actually the users are tired to read the Cliché's in the profiles of a man or woman whose photos interested you. Let`s be realists and ask yourself what type of personality will allure us and whom we want to date. Certainly, it is not a person who is an open book and everything about this person is easy to understand. That is why try not to create one of those multi-million online profiles with the banal girls dating information that is unlikely to attract someone`s attention.
Write about those features them make you unique and special. If you are confused, turn to your friends for help. They will certainly describe your better sides and will tell you why you are a good friend. Moreover, post the extraordinary and interesting photos in your profile where you are smiling. Avoid photos where you are to serious, it may frighten all your admirers away. Do not be afraid of being yourself; even if you are quiet an extraordinary person.
Ask Questions
Your profile should be two-way dialog with a potential partner so try to include in it as many rhetorical questions as possible. These questions will help your potential date to imagine what is like to be in relationship with you.
For example, name the places you have travelled to and ask whether your match like those countries too. Name your hobbies and ask if your potential partner shares with the same passion with you. Mention a music band that you've always wanted to see and ask if you can visit their concert with a person who is looking her profile. Such questions will make the process of communication easier because a user will have a motive to write to you.
Don't write that one of your friends made you sign up
So do not write that you do not believe online girls dating to be reliable and effective way of making acquaintances with serious intentions. Being negative in your profile is the most foolproof method to scare all the potential partners away. Never say you never thought you'd be joining a girls dating site. It would be a lie because everyone from teenagers to celebrities has tried this way of making new acquaintances.
Consider all the tips and you will be surprised by the results. For sure, you will become one of the most popular users on a dating site.