Dating advice for widowers seeking for love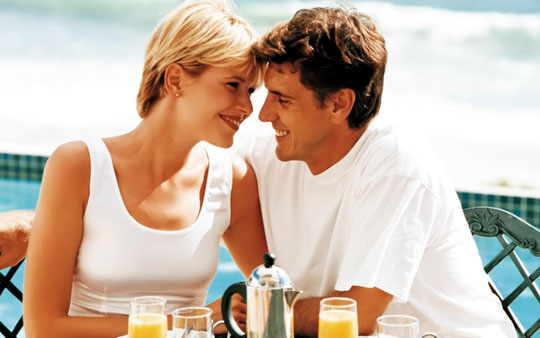 2015-09-30 15:27
Finding girl for dating after losing your better half is very challenging as your memories and feelings to the previous woman will remain strong for a long time. Whether you lost your beloved person because of illness or some accident, the death is always a tragedy that is difficult to cope with. You will definitely need time to become ready to find a girl for dating.
Once you have decided that you are ready for serious relationships, take a moment and register your profile on a dating site as it is the most convenient way to find a girl for dating without being in a hurry and in a slowly pace. Although you think that you really want to fall in love again, you will definitely face a lot of obstacles to date the other woman.
This article aims to help all the widowers to overcome the challenges while looking for a girl for dating who will become their life partner and will be able to reduce the pain of a loss. So let`s begin!
Do not make haste
It very important to keep slow pace while building new relationships and finding girl for dating. For sure, it will be challenging for you to open your heart for another woman and let someone enter your life. Although you may think that your pain abated, dating the other woman will force you to remember the previous relationships with your beloved wife. All you need is time, as the time is the main healer.
Hang on to your memories
Grief and sorrow are the feelings that are difficult to cope with. Do not think that holding onto your memories while dating the other woman is a crime. Keep all the things that remind you of your beloved wife and cherish your memories. Maintain some rituals on important days of your wedding even if you are dating or live with the other woman. In such a way you won`t feel as you betray your previous love. To stay alive and try to be happy is all you can do in such a situation.
Get your friends involve
Once you have found a magnificent girl for dating, do not think long before introducing her to your friends. They will definitely support you in the decision to begin new relationships with a worthy partner. Do not be afraid of being criticized! Be sure that your buddies will encourage you and give several tips how to behave in such a situation.
Do not open you soul very quickly
It is natural that partners, especially on the first stages of the romantic relationships, share their thoughts, feelings and past experience. It is likely that you will have difficulties to open to your girls for dating recollections about your previous wife will make your vulnerable. The best way out of this situation is to share the information you are ready to share with your new partner. If she asks you some questions that are too intimate for you, answer that you are not ready to talk about it yet. Your new girl is likely to understand your feeling and won`t take offence at you.
Acknowledgement is important
Once you trust your new partner completely you will feel urge to share with her the recollections about your lost wife. It is almost unavoidable, so do not keep in this issue as it will bring you only pain and negative emotions. Speak with you future bride as it will help you to get rid of the emotional burden that is in your heart. Remember that a sensitive girl who really likes you will just sit and listen without bombarding you with pieces of advice. Do not hide your grief deep inside as it will ruin the relationships you have already build with a new partner.
Finding girl for dating after personal tragedy is very difficult task. The main thing you should remember that there is no need to hide from the world around in a shell. Be open and let someone else to be in your heart and mind. Remember about your lost wife and these recollections will help you to be restored for happiness with another worthy partner who will respect your previous love.